Welcome to the website for Wassink Translation Services.
My name is Gerco Wassink and I started this translation agency in 2015.
You can learn more about my professional translator background and qualifications on the About me page.
You probably arrived here because you have a text or file that needs translating.
Check the language combinations I can offer you for translation projects below.
English to Dutch
EN - NL
Translations and revisions from English to Dutch
Dutch to English
NL - EN
Revisions from Dutch to English
Spanish to Dutch
ES - NL
Translations and revisions from Spanish to Dutch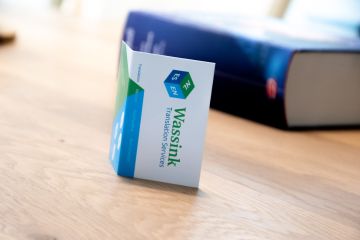 A different language?
Should you require translation to a different language, I will do my best to connect you with another qualified translator in my network.